Individual courses:

Stanley Ritchie (29.07.-03.08.2018)
Violin & Chamber Music with strings
Stanley Ritchie, a pioneer in the Early Music field in America, was born and educated in Australia, graduating from the Sydney Conservatorium of Music in 1956. He left Australia in 1958 to pursue his studies in Paris, where he was a pupil of Jean Fournier, continuing in 1959 to the United States, where he studied with Joseph Fuchs, Oscar Shumsky and Samuel Kissel. In 1963 he was appointed concertmaster of the New York City Opera, and then served as associate concertmaster of the Metropolitan Opera from 1965 to 1970. From 1970 to 1973 he performed as a member of the New York Chamber Soloists, and from 1973 played as Assistant Concertmaster of the Vancouver Symphony until 1975, when he joined the Philadelphia String Quartet (in residence in the University of Washington in Seattle) as first violinist. In 1982 he accepted his current appointment as professor of violin at Indiana University School of Music; in 2016 he was promoted to the rank of Distinguished Professor.
His interest in Baroque and Classsical violin dates from 1970 when he embarked on a collaboration with harpsichordist Albert Fuller which led to the founding in 1973 of the Aston Magna summer workshop and festival. In 1974 he joined harpsichordist Elisabeth Wright in forming Duo Geminiani – their 1983 recording of the Bach Sonatas for Violin and Obbligato Harpsichord earned immediate critical acclaim. He has performed with many prominent musicians in the Early Music field, including Hogwood, Gardiner, Bruegghen, Norrington, Bilson and Bylsma, and was for twenty years a member of The Mozartean Players with fortepianist Steven Lubin and cellist Myron Lutzke. He has appeared as soloist or conductor with a number of major Early Music orchestras, among them the Academy of Ancient Music, Tafelmusik, Philharmonia Baroque Orchestra, and the Handel and Haydn Society Orchestra.

Recognized as a leading exponent of Baroque and Classical violin playing, he performs, teaches and lectures worldwide, most recently in Australia, Germany, Italy, Colombia, China and Greece. Ritchie has served on the jury of the Leipzig International Bach Competition and is a frequent guest at Kloster Michaelstein, in Blankenburg, Germany, where he gives masterclasses in Baroque and Classical technique and interpretation. He has been a faculty member of the Accademia di Musica Antica in Bruneck (Südtirol) since 2000, and served for ten years as Artistic Director of the Bloomington Early Music Festival. His ex-students are prominent members of the Early Music profession, some of them also occupying important teaching positions in the United States. In June 2009 he received Early Music America's highest award, the Howard Mayer Brown Award for Lifetime Achievement in Early Music.
His recordings include Vivaldi's Op.11 Violin Concertos with Hogwood and the Academy of Ancient Music (Oiseau Lyre); the Mozart piano quartets and the complete piano trios of Mozart and Schubert as a member of The Mozartean Players, and a CD of 17th Century music for three violins and continuo entitled Three Parts upon a Ground, with John Holloway, Andrew Manze, Nigel North and John Toll, all for Harmonia Mundi USA; selected Concerti and Serenate of Francesco Antonio Bonporti, with Bloomington Baroque (Dorian Discovery); and a reissue on CD of the Bach Sonatas for violin and obbligato harpsichord with Elisabeth Wright. His recording of the Bach Solo Sonatas and Partitas (Musica Omnia) was released in January 2014. His book entitled "Before the Chinrest – A Violinist's Guide to the Mysteries of Pre-Chinrest Technique and Style" was published by Indiana University Press in 2012. In 2016 Indiana University Press released his new book, 'The Accompaniment in "Unaccompanied" Bach--Interpreting the Sonatas and Partitas for Solo Violin'.
Rachael Beesley (29.07.-03.08.2018)
Violin & Chamber Music
Rachael Beesley is an internationally renowned Australian violinist, director, concertmaster and educator specialising in the field of historically informed performance. Guest concertmaster with Europe's most distinguished HIP ensembles and orchestras including Anima Eterna Brugge, La Petite Bande and the New Dutch Academy, guest director of Les Muffatti - Brussels and NZBarok - Auckland, Rachael has performed in festivals and concert halls worldwide.
In Australia, Rachael is director/concertmaster of the Australian Romantic & Classical Orchestra, of which she co-founded in 2013 and has performed as guest concertmaster with the Australian Brandenburg Orchestra, Pinchgut Opera, Opera Australia and Victorian Opera. Rachael is regularly invited to guest direct modern orchestras from the violin, including the Tasmanian Symphony Orchestra, Melbourne Chamber Orchestra and Adelaide Chamber Players.
Rachael also features on over 50 album recordings and broadcasts for radio and television. As a highly regarded teacher and mentor, Rachael teaches at the Royal Conservatoire in The Hague, The Netherlands and the Sydney and Melbourne Conservatoriums and is guest lecturer and director at the School of Music, Monash University and the Australian National Academy of Music. Specialising in Practising in Flow, she has been invited to speak at conferences in Australia, New Zealand and The Netherlands. Rachael has been awarded an Ian Potter Cultural Trust grant and is listed in the Who's Who of Australian Women.
Luca Giardini (01.08.-04.08.2018)
Violin
He started to collaborate on a regular basis with the most important Italian and European Early Music ensembles, such as: Europa Galante, Accademia Bizantina, Il Giardino Armonico, Complesso Barocco, Ensemble Zefiro, Modo Antiquo, Ensemble Concerto, Il Rossignolo, Aglaia, La Venexiana; I Barocchisti, The Orchestra of the Age of Enlightenment, The Bach Ensemble, Al Ayre Español, Ensemble Matheus, La Cetra-Basel, Marini Consort-Innsbruck, Divino Sospiro, Collegium 1704, Ensemble Baroque de Limoges, Les Musiciens du Prince. Among the renowned conductors and soloists he works with Simon Rattle, Frans Brüggen, Philippe Herreweghe, Cecilia Bartoli, Ian Bostridge, Giuliano Carmignola, Ottavio Dantone and Christoph Coin.

Luca took part in over one hundred recordings for labels such as Philips, Sony, Decca, Emi, Emi-Virgin, Harmonia Mundi, L' Oiseau Lyre, Naxos, Brilliant classics, Passacaille and Naïve. He recorded for the most important Radio and TV stations in Europe, America and Asia. He also regularly participates in audio-visual and DVD projects.

Luca has recorded many 17th and 18th century music rediscovery albums, some of which awarded prestigious prizes such as: Grammy Award, Diapason d'Or, Choc de la Musique, 10 Répértoire, Premio Fondazione Cini – Venezia, Premio Abbiati.

Luca Giardini is the founder of the ensemble Sezione Aurea, a performing platform to create theatrical/ musical project and to exploit the less- known Italian heritage, expecially from the Emilia Romagna region. The ensemble made his debut at the Concentus Moraviae Festival in 2013.
In the same year Sezione Aurea took part in the Luigi Rossi's Il Palazzo di Atlanteat the Sagra Malatestiana in Rimini, where he came back for the dramatik- opera King Arthur by Purcell (revivals took place also at the Teatro Argentina in Rome (Roma Europa Festival) and at the Teatro Manzoni in Bologna (Musica Insieme).
Among the most recent engagements Sezione Aurea played in the project Japan Orfeo with music by Monteverdi in Tokyo with the direction of Stefano Vizioli and a concert with instrumental music of the XVII Century at the Museo della Scienza e della Tecnica in Milan, Plans include a cd recording with the countertenor Filippo Mineccia and a series of concerts in the USA with the mezzosoprano Vivica Genaux.

A recent recording of the ensemble was the new album of the composer Cesare Picco, who has expressly written some pieces for Sezione Aurea. Other interesting recordings will be shortly issued: for Passacaille the Ignazio Cirri's Sei Sonate per clavicembalo con l'accompagnamento di violino op. 2 with the harpsichordist Filippo Pantieri; for Brillant Classics a collection of the highlights from the opera of Filiberto Laurenzi's La finta savia and for Glossa a cd about the first opera diva Anna Renzi with the soprano Roberta Invernizzi.

He has teached at the Piacenza, Siena and Parma Conservatories. He was regularly invited to hold master- class in Europe, Japan, Usa and Mexico. He is currently teacher at the "Bruno Maderna" Conservatory in Cesena.

Luca plays several historical violins, among which a "Don Nicola Amati" (Bologna, 1730), using original bows which are either originals (among which a 1775 "Nicolas Leonard Tourte" and a 1780 "Dodd") or faithful copies.
Stefano Veggetti (29.07.-03.08.2018)
Cello
Stefano Veggetti over th
e past years of his musical activity has been unanimously appreciated for his highly accurate, virtuosic playing, outstanding musicianship and understanding of period style, and a warm and decidedly non-stuffy stage presence.
He obtained his cello diploma at the Conservatory of L'Aquila under David Cole, subsequently winning a scholarship to continue his studies in Philadelphia (USA) with Orlando Cole. After returning to Europe, and fascinated by the sound of period instruments, he attended masterclasses with Anner Bijlsma, and has since played as soloist and in chamber music ensembles performing with period instruments – including Anner Bijlsma, l''Archibudelli, Stanley Ritchie, Alfredo Bernardini, Ottavio Dantone, l'Astrée, Erich Höbarth, Rachel Podger, Jos van Immerseel, Anima Eterna Brugge- in Europe, Mexico, and the USA.
He has appeared on European radio and TV (RAI, ORF, RDF Germany; RDP Antena2 Portugal, RSI.ch), and has recorded for Nuova Era (Italy), Opus 111 (France) and Accent. In 2000 he founded his own group Ensemble Cordia, with whom he has worked on newly discovered chamber and orchestral music from the Baroque and Classical eras. He has made solo appearances at the Vienna Konzerthaus, the Settimane Musicali di Stresa and Bachfest Leipzig, I Concerti del Quirinale, - Rome , Utrecht Early Music Festival.
He collaborated with Anima Eterna as principal cello touring extensively all over Europe and Mexico and took part in the Schubetiade project recording Schubert Arpeggione and Troute quintet with Midori Seiler and Jos van Immerseel. Since autumn 2016 he is artistic director of the "Göteborgs Baroque", the baroque section of the "Barokakademin Göteborgs Symfoniker" (GSO).
Teaching takes a significant part of Stefano Veggetti's musical life. He has taught for more than a decade Baroque cello at the Conservatory in Verona and at various masterclasses across Europe. In 2000 he founded the Academy of Ancient Music in Bruneck and is still the artistic director.
Stefano Veggetti plays on a cello by Nicola Gagliano (1737), "'ex Oblach"'.
http://www.youtube.com/watch?v=Zd8KTk8ho8Y
http://www.youtube.com/watch?v=307jD_dt6C4

Andreas Helm (29.07.-05.08.2018)
Oboe Classical & Chamber Music for winds
Andreas Helm studied recorder, oboe and methodology with Carin van Heerden at the Bruckner Konservatorium in Linz, where he completed his degree in 1999. Subsequently he studied baroque oboe with Alfredo Bernardini at the Conservatorium van Amsterdam graduating in 2002.
From 2001 to 2003 he was principal oboe and solo recorder player with the European Union Baroque Orchestra.
He is a member of
Rossi Piceno, Barocksolisten München
and
Schikaneders Jugend
, a trio performing alpine folk music from around 1800s. Together with the conductor Heinz Ferlesch he found the period instrument group
Barucco
. In addition he plays both oboe and recorder with a large number of European orchestras and Ensembles including
Irish Baroque Orchestra, Freiburger Barockorchester, Concerto Köln, Les Musicien de Louvre, Academy of Ancient Music, Hofkapelle München and Concentus Musicus Wien.
He has toured extensively all over Europe, USA, Mexico, Singapore, South Africa and the Far East. He is the recipient of several international prizes and awards including the Bonporti Prize in Rovereto, Italy and the Gradus ad Parnassum award in Eisenstadt, Austria.
In recent years he has been invited to lead the Hrvatski Barokni Ansambal and the Cork Baroque Orchestra.
Andreas Helm is the artistic director of the Aestas Musica Summer School of Baroque Music in Varaždin, Croatia. He is professor for period oboeinstruments at the Kunstuniversität Graz and at the Musik und Kunst Privatuniversität Wien and has been invited to give Masterclasses many different institutions throughout Europe.

Lisa Shklyaver (01.-05.08.2018)
Classical Clarinet
Lisa Shklyaver is one of the most interesting instrumental musicians of her generation. Her repertoire ranges from the earliest clarinet music performing on authentic instruments to contemporary works for modern clarinet, both for solo performance, orchestra and as a chamber musician.
At the age of 4 Lisa Shklyaver become her first piano lesson from her father Igor Shklyaver and at the age of 11 she started to learn play clarinet with her grandfather Joseph Shklyaver. One year later she played her first clarinet recital with Far East Symphonic Orchestra with concertino by C.M. von Weber.
In 2006 she graduated from the Rimskiy-Korsakov Concervatory in St.-Petersburg from the clarinet class of Prof. Valeriy Bezrutschenko and continued her improvement in the High School of music in Karlsruhe with Prof. Wolfgang Meyer and then in the High School of music in Trossingen with Prof. Chen Halevi on modern clarinet and historical clarinets with Dr. Ernst Schlader.
Numerous engagements as a soloist, chamber music partner and orchestra musician led her to festivals like Beethovenfest Bonn, Musikfestspiele Potsdam, Kulturwald, Festival La Chaise Dieu, Schwetzinger Festspiele, Festival de Sorèze.
She plays regularly with such orchestras as Anima Eterna Brügge, Elbipolis Hamburg, Karlsruher Barockorchester, Chursächsische Philharmonie, Göttinger Barockerchester in such concert halls as Concertgebouw Brügge, Opera de Dijon, Berliner Dom, Kölner Philharmonie, Rudolfinum Prag, Opera House Sydney, Lincoln Center New-York, Frauenkirche Dresden, KKL Luzern.
Donna Agrell (01.-05.08.2018)
Historical bassoons
Performing and recording with some of the world's most prestigious period instrument orchestras and ensembles, Donna Agrell is a founding member of the Orchestra of the 18th Century (established in 1
981 by Frans Brüggen), an international group of specialists in eighteenth- and nineteenth-century music, and was additionally principal bassoonist in Freiburger Barockorchester from 1990–2009. Furthermore, she has appeared in numerous concerts and recordings of other period music ensembles such as Bach Collegium Japan, Orchestra Classica Libera, Mozart Academy Amsterdam, Octophorus, and La Cetra. Her full discography includes over 150 CDs and DVDs, on major labels such as Philips, Harmonia Mundi France, Deutsche Harmonia Mundi, BIS, Glossa, Decca, Deutsche Grammophon, EMI Classics, Virgin Classics, Warner Classics, and Astrée Naïve.
As professor for historical bassoon and chamber music, she has instructed generations of young musicians at two of Europe's foremost early music institutes, the Schola Cantorum Basiliensis (from 2000) and the Royal Conservatoire in The Hague (from 1990). She completed doctoral studies in 2015 at Leiden University in the Netherlands, researching nineteenth-century Swedish bassoon repertoire.
In October 2017, she additionally began working on a major research project entitled, "Fagottini and tenoroons - small, forgotten giants: Exploring the eighteenth and nineteenth-century history, repertoire and usage of small-scale bassoons in performance and pedagogy", supported by the Swiss National Science Foundation and hosted by the Schola Cantorum Basiliensis.
Takashi Watanabe (29.07.-03.08.2018)
Historic keyboard instruments &
Chamber Music with fortepiano
Takashi Watanabe was born in Nagano, Japan, in 1975. He graduated from the
Tokyo College of Music
(piano major), followed by postgraduate studies in harpsichord at the
Toho Gakuen School of Music
. Having studied harpsichord for two years he won the
Early Music Prize
in Japan. From 2002 he studied harpsichord with Bob van Asperen at the
Conservatory of Amsterdam
, and in 2005 he moved to Pavia, Italy, to study historical organ with Lorenzo Ghielmi at the
Milano Civica Scuola di Musica
, graduating in 2010.
As founder of "
Ensemble Ricreation d'Arcadia
" he won the first prize at "
Premio Bonporti
2004 (president of the jury: G. Leonhardt)", Rovereto (Italy), as well as the special prize of the public and the special discographic prize from ORF. The ensemble has since been invited to perform in many early music festivals in Italy, Austria and Slovenia. Takashi has been awarded other prizes including the third prize at the
Fano Adriano International organ competition
in Italy and the "Cembalosonderpreis" at the
3rd International viola da gamba competition in Köthen
, Germany. He is in demand in Europe as a harpsichordist and organist, both as a soloist and as a continuo player and has played with such groups as
La Divina Armonia
,
Ensemble Cordia
,
La Venexiana
,
Il Complesso Barocco
and
Ensemble Zefiro
. Between 2003 and 2008 he has been the conductor at the "
Handel Festival Japan
" in Tokyo, performing various operas and cantatas by Handel, which were received with great praise. In 2011 he was invited as a judge at
Premio Bonporti
. In June 2012, his first solo CD of J.S. Bach's "Goldberg Variations" was released on ALM RECORDS and has won several CD awards. Since September 2013, he has been teaching at Hochshule der Künste Bern, Switzerland as guest professor.
Alessandra Artifoni (29.07.-03.08.2018)
Correpetitor & lecture "historical temperaments"
Alessandra Artifo
ni studied organ at the Conservatorio Luigi Cherubini in Florence with Mariella Mochi, then she gains diploma in harpsichord with honors in the class of Annaberta Conti in Bologna. with L. F. Tagliavini, H. Vogel, M. Radulescu, G. Leonhardt, A. Staier, C. Rousset. After studying with Alfonso Fedi at the Scuola di musica di Fiesole, she moved in Switzerland for further studies of basso continuo and baroque conduction at the Schola Cantorum in Basel with J. B. Christensen.She has also attended numerous masterclasses.
As a soloist, accompanist and ensemble player, she has appared in concerts and music festivals throughout Europe and Latin American (Festival of Ambronay, Amici della Musica of Rome- concert prize winners for harpsichord competition Città of Pesaro, Cantiere of Montepulciano, Les Promenades Musicales du Pays d'Auge, Week of sacred music in the world-Firenze, Sagra Musicale Umbra, concerti della Normale di Pisa, Paisiello Festival of Taranto, Barga opera festival, Tuscan Festival of Early Music, Festival Monteverdi Cremona, Haendel Festspiele Halle, Festival Oude Muziek Utrecht, Festspiele Mecklenburg-Vorpommern. She has performed with Maggio Musicale Fiorentino, the Orchestra Regionale della Toscana, L'Homme Armé, soloists of the As. Li. Co. of Milan, le Parlement de Musique, the National Orchestra of Strasbourg, the Opera du Rhin, Les Arts Florissants, Philharmonic Orchestra of Mulhouse, Modo Antiquo, AuserMusici.
Alessandra released numerous collaborations with AuserMusici, directed by Carlo Ipata, with unpublished Baroque Tuscan repertoire : "Le disgrazie di Amore" M.A.Cesti (Teatro Verdi in Pisa - cd Hyperion 2010), "Bajazet" F. Gasparini (Barga Opera Festival - cd Glossa 2015), "Catone" of G.F. Haendel (Teatro Verdi Pisa 2015 and Haendel Festspiel 2016- cd Glossa), "Arie" F. Gasparini (Tuscan Festival of Ancient Music - Pisa, Early Music Festival - Utrecht, incision to Glossa 2016) with Roberta Invernizzi soprano, "Didone abbandonata" by L. Vinci with R. Mameli, R. Pe, C. Alemanno, G. Costa (Opera Firenze -Florence 2016-17 season).
She collaborates with soloists and conductors as Roberta Invernizzi, Sonia Prina, Filippo Mineccia, Riccardo Novaro, Ewa Gubanska, Lucia Cirillo, Roberta Mameli, Kristina Hammarstrom, Raffaele Pé, Antonio Giovannini and Andrew Parrot, Joshua Rifkin, Martin Gester, Sebastian Marq, Raymon Leppard, Piero Bellugi, F.M. Sardelli. She has given masterclasses and lectures, in the context of Cremona Fiere, to the symposium on historical keyboards, and she has worked at the
"Accademia di Belle Arti" in Florence, by providing a sound environment for the exhibition "Meraviglie sonore".
She has recorded for Hyperion, Dynamic, Glossa and for radios , RAI 3 (concerts from Palazzo Venezia), Radio Culture Huesca Spain, Radio France, Radio Freibourg Switzerland (concerts for A.D.M.A Freibourg), Haendel Festspiele. Her double CD "The French Suites" of J.S. Bach appeared in 2013. In August 2017 was released the double CD "The English Suites" of J.S.Bach with the label Dynamic. Next DVD release will be "Didone Abbandonata" of Leo Vinci, with the orchestra of the Maggio Musicale Fiorentino (Dynamic). Alessandra Artifoni was professor of harpsichord and organ in France at the school of S. Louis. She was also organist of the Reformed Church of Münchenstein in Basel. Currently Alessandra teaches harpsichord at the Music School of Sesto Fiorentino where she leads the department of Early Music and holds a post of tunings and historical temperaments at conservatorio B. Maderna in Cesena andconservatorio L. Cherubini in Florence. She is also art director of SestoAntiqua, early music festival in Medici's Villas in Florence

Anastasia Kostner (30.07.-02.08.2018)
Workshop "One with gravity"
Anastasia Kostner is a performer, dance maker and certified Rolfer™ (Structural Integration). After graduating from a Master of Arts in movement research in Frankfurt am Main (DE), she performs internationally and creates own work within collaborations with visual artists and musicians, showcasing in art festivals and theatres throughout Europe and the United States. By using her knowledge and experience with body oriented techniques (Yoga, Feldenkrais, BodyMindCentering, AlexanderTechnique) and mainly Rolfing™, she enjoys leading others through bodily experiences and help students use their own body with alertness and efficiency, within ease in an awakened mind.
'One with gravity'
How can I use the principles of gravity in order to move and perform within ease and flow? This workshop refers to Rolfing/Structural Integration, using world of fascial tensegrity to inform our system. Simple exercises will help gain more wisdom about how to carry ourselves, find support to avoid chronic pain and feel more balance and ease.
www.anastasiakostner.com
Orchestral stage: 05. - 10.08.2018
Maxim Emelyanychev
Orchestral stage conductor
Maxim Emelyanychev was born in Dzerjinsk (Russia, Nijny Novgorod region) in 1988 into a family of professional musicians. From 1995 to 2003 he studied music at the Nijny Novgorod Choral College (including conducting with prof. M.A.Samorukova). From 2003 to 2006 he studied piano (with prof. V.G.Starynin) and conducting (with prof. A.M.Skulsky) at the Balakirev State Music College in Nijny Novgorod. From 2006 till now he studies orchestra conducting with prof. Gennady Rojdestvensky at the Sy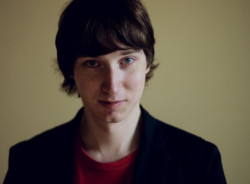 mphonic Orchestra Conducting Department of the Moscow State Conservatoire; also, he studies playing historical keyboard instruments (harpsichord and hammerklavier) with prof. Maria Uspenskaya. From 2008 he studies Renaissance/baroque cornetto playing, and performs with the Moscow Alta Capella ensemble.
He is Prize-winner of different competitions and festivals, including the 2001 Moscow all-Russian competition of young composers Crystal Tuning-Fork, The First International Volkonsky Harpsichord Competition (Moscow, 2010, Third prize), Musica Antiqua Harpsichord Competition (Bruges, 2010, Second Prize and Prize of the audience).
Also, he won several grants and scholarships, for example the 'New Names' charity fund (2000 - 2005); the Rostropovich Fund; the Spivakov Fund.
Maxim Emelyanychev was participant of the master-classes on harpsichord and hammerklavier Johann Sonnleitner in 2008, Sopron, Hungary; Zvi Meniker in 2008, Montisi, Italy; Bart van Oort in 2009, Rome.
As an orchestra conductor, he has made several performances with various orchestras, including the Chamber Orchestra of the Chuvash Republic, The Nijny Novgorod Soloists, Arpeggione Orchestra (Moscow), Sinfonietta Sophia, Academic Symphony Orchestra of the Nijny Novgorod Philharmonics, Helikon-Opera Moscow, Chamber Orchestra of Russia, "Musica Viva" Chamber Orchestra, New Russia Symphony Orchestra. Follows practical training as orchestra conductor with the Povoljye Youth Philharmonic Orchestra and with the Russian National Philharmonic Orchestra. The creator and the conductor of the Youth Chamber Orchestra "Veritas". Additionally, he is active in making orchestration and re-arrangements of scores for various types of ensembles and orchestras.
Since 2011 he plays with Il Pomo d'oro as harpsichordist, cornettist and director."
 
Terje Skomedal
Orchestral stage Concert master
Born
in Norway in 1981, Terje Skomedal is now Principal Second Violin in Gothenburg Symphony Orchestra, as well as leader of the Baroque Academy Gothenburg Symphony. He also performs regularly as a soloist, chamber musician and concert master in different orchestras in Europe.
He started playing violin at the age of six, and later he studied in Oslo with Geir Inge Lotsberg and Stephan Barratt-Due. He also took a Soloist Diploma with Giuliano Carmignola in Luzern. Terje has played Master Classes for Nikolaj Znajder and Arve Tellefsen, among others

Bernadette Verhagen
Viola
In 1996, after eleven years as a member of the Residentie
Orkest
in The Hague, violist Bernadette Verhagen left the orchestra to specialize in the performance of baroque and classical repertoire on period instruments. She is the principal viola player of Anima Eterna Brugge with Jos van Immerseel. With the chamber music group Van Swieten Society she performes classical and early romantic music. The VSS has made several recordings with music by Mozart, Schubert, Beethoven and von Weber. With this group she organized a wonderful Beethoven Weekend in Amsterdam where they performed all the Beethoven symphonies in arrangements for chamber music, made in Beethoven's time. This group made a beautiful recording of the 3
rd
symphony, Eroica: in an arrangement by F. Ries. Bernadette is a regular guest of the Nederlandse Bachvereniging, Holland Baroque Society, Orchestra of the 18
th
Century, Amsterdam Baroque Orchestra and the Royal Concertgebouw Orchestra. As a teacher, she is coach and coordinator of the NJO Classical Orchestra of the 18
th
Century. This is an orchestra formed by young students who are in playing in a historical informed manner. She is also known as a performer of contemporary music as a member of the ASKO|Schönberg - a Dutch ensemble that has worked with composers like György Ligeti, Görgy Kurtag and Karl Heinz Stockhausen and with conductors such as Reinbert de Leeuw, Peter Ötvös and Oliver Knussen.
Riccardo Coelati Rama
Violone
Riccardo Coelati Rama graduated in double bass and viola da gamba from the Conservatorio di Musica FE Dall'Abaco in Verona. In 2004 he was a member of the European Union Baroque Orchestra. His performing experience includes projects with orchestras and ensembles such as Europa Galante, Ensemble Cordia, Zefiro, Il Pomo d'Oro, Il Suonar Parlante, Accademia Strumentale Italiana, I Barocchisti, Ensemble Affinità, Il Complesso Barocco, Harmony of Nations Baroque Orchestra, Ensemble Aurora, Gambe di Legno Consort. He regularly participates in numerous radio broadcasts and recording projects for labels such as Virgin, Sony, Brilliant, Glossa and Divox.
 










Stefano Veggetti
Cello

Andreas Helm
Oboe


Lisa Shklyaver
Clarinet